Mid America Drain: Your Full-Service Drain And Sewer Contractor
As a full-service drain and sewer service contractor, we work with many of the Midwest's finest companies.
Contractors, plumbing companies and construction companies in the Midwest area often sub-contract us to assist with digs, Tractor Camera video inspections, line locating, and many other plumbing contractor services.
A full listing of these services can be found on our Commercial services page.
We Use State-of-the-art Equipment To Meet Your Drain And Sewer Needs
We possess the latest equipment in our industry and have highly skilled service technicians. We strive for "one call, one truck, one crew" whenever possible.
We offer many services and are a reliable choice for any general or specialized contractor looking for a sub-contractor they can count on.
Our services include:
Hydro-Jetting
Vacuum Truck Services
Tractor Camera – Sewer line locating, mapping and inspections. Damage locating with transmitter to mark dig site.
Push Camera – Drain and pipe inspections
Line Locating
For a complete list of services please visit Commercial services page.
We are proud members of the Plumber and Pipe Fitters Local 562.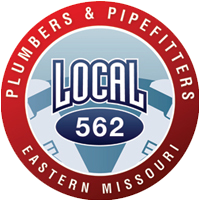 Our Credit Terms
Click the links below to download and print our Credit Terms and Credit Application:
If you have any difficulty in using the links above, please contact us.
Certificate of Insurance
To obtain our Certificate of Insurance please contact Marci at the Crane Agency using the form below.