Commercial Drain And Sewer Main Services For Midwest Contractors And Municipalities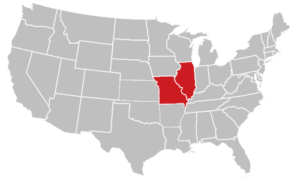 Mid America Drain offers commercial drain and sewer services to clients all over the Midwest Region. We are a full-service drain and sewer service contractor.
Contractors, plumbing companies and construction companies in the Midwest area often sub-contract us to assist with digs, Tractor Camera video inspections, line locating, and many other plumbing contractor services.
We Use The Latest In Modern Technology To Handle Your Drain And Sewer Problems
We possess the latest equipment in our industry and have highly skilled service technicians to perform the work.
With our Tractor Camera service, we do video inspections of your sewer lines for blockages, cracked pipes, broken pipes, or root intrusions. Our transmitter service allows us to pinpoint the dig site for replacement of broken pipes and to do sewer line mapping.
When your drains or sewer lines stop up or run slow, we can clean out the blockage or scale.
Whether you are a business, a municipality, or a contractor looking to subcontract your sewer work, Mid America Drain has the equipment and skilled technicians to handle your drain and sewer jobs.
The list below shows the Midwestern states we work in. Click on a state to find out more about the services we provide in the following states:
To request a quote or get a bid on drain and sewer line service, call us at (636) 225-1428 or email us.